Featured Quizzes
Recipes in the 'Low Cholesterol' category
91 results found under: Low Cholesterol
1.
Talk about a fish dish swimming in goodness. There's no denying the health benefits of this scrumptious pecan salmon that's rich in Omega 3 fatty acids. Dive in!
2.
It's time to kabob for apples, peaches, pears and more. These fabulous fruit kabobs are a healthy dessert that will satisfy -- just not at the expense of your waistline.
3.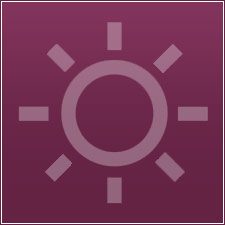 Just because you're dieting doesn't mean you can't indulge in this award-winning calzone that's both lite and lively. Make it Italian tonight!
4.
When you're looking for a vegetarian dish that's all kosher, this black beans dish fits the bill. They're so good nobody will realize just how healthy they really are.
5.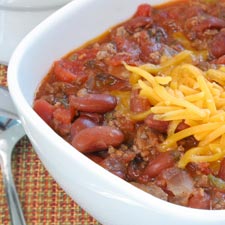 Kids love the simple things in life, and this recipe definitely falls into that category. With three simple ingredients, you'll be able to feed those hungry mouths in a matter of minutes.
6.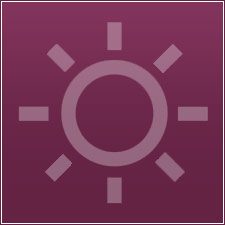 From Macintosh to Granny Smith, there is a huge variety of apples with a wide range of tastes. In this succulent salad, use your favorite. Boil the apples, purée the fruit and then add in the orange juice and wheat germ mixture.
7.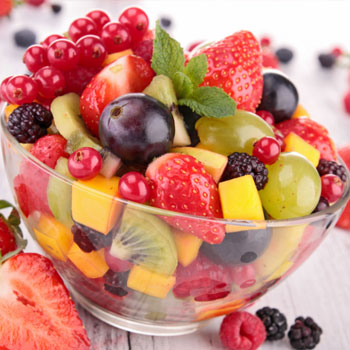 We've got a berry good approach to a fabulous fruit salad. Blueberries, raspberries, strawberries with oranges and more come together to collaborate for sweet treat chock full of nutrition. Enjoy it morning, noon or night.
8.
Let off some steam with this delicious carrot and potato medley. With just a few simple ingredients you can whip up a great-tasting side dish that's loaded with goodness. Orange you glad we gave you this recipe?

9.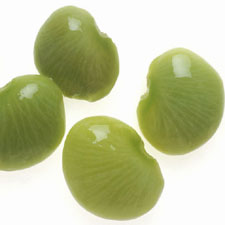 This recipe makes a sauté of boiled lima beans. Try to find fresh lima beans for the most appetizing dish possible. If you can't find fresh, use frozen instead.
10.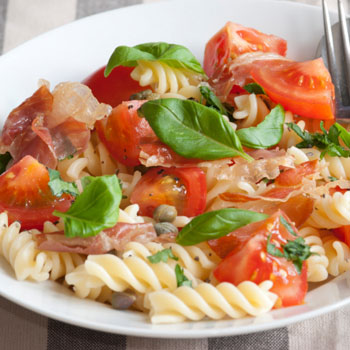 Are boring dinners sending mealtime into a downhill spiral? Why not liven things up with a fabulous fusilli dish? Prepared with fresh tomatoes, this recipe is sure to please children and adults alike. Give pasta dinners a new twist.