Featured Quizzes
Recipes in the 'Waffles' category
22 results found under: Waffles
1.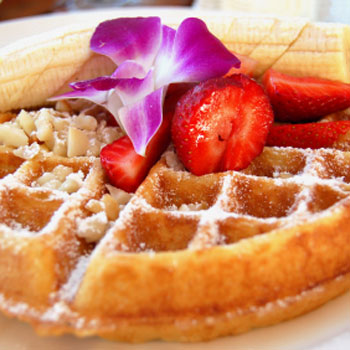 Waffles are so versatile that you can prepare them however you want. But let us give you a hint -- you'll be hard-pressed to find a waffle recipe this darn good. Pecans and bacon are just the tip of the iceberg...
2.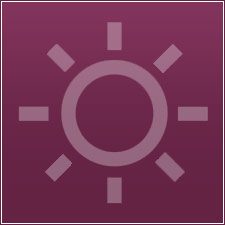 Take an "oat" to enjoy these waffles as often as possible. With just a few simple ingredients, you'll enjoy these waffles that are good to eat, as well as good for you.
3.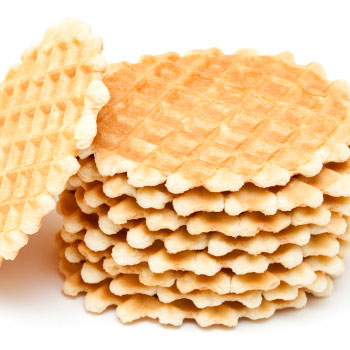 One part waffle, one part cookies, all parts delicious. Prepare these goodies as you would waffles, but kick it up a notch with a few sweet treats. It won't matter whether you're eating them as breakfast, lunch, dinner or dessert.
4.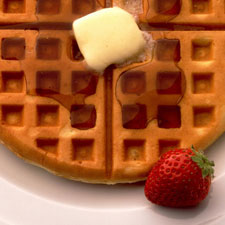 Waffles have been on the menus of breakfast houses everywhere since way back when. This traditional recipe is the typical take on a tried-and-true classic. Add the toppings of your choice.
5.
A super waffle that won't get soggy, this breakfast staple won't leave you high and dry. Top with fresh fruit or part-skim ricotta cheese to make this great dish even better.
6.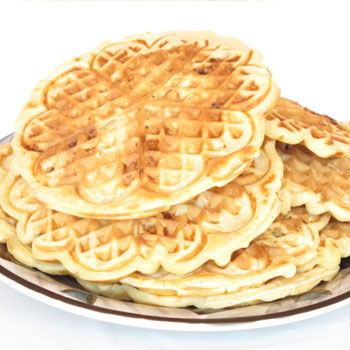 These waffles will quickly become the apple of your eye. The cinnamon and nutmeg give this morning meal the perfect taste that'll go great with a tall glass of milk.
7.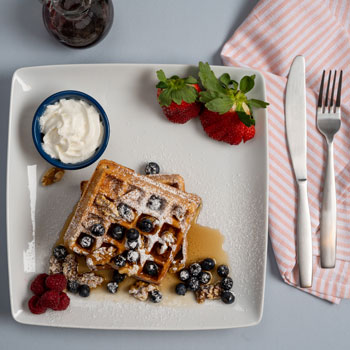 You've heard about blueberry pancakes, but how familiar are you with blueberry waffles? If you haven't ever tasted this sinful offering, it's high time you tried.
8.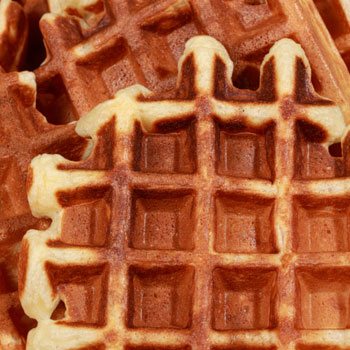 There's no chance you'll waffle over your decision to make this breakfast. If you need more than four waffles, simply double -- or triple -- the ingredients to serve more.
9.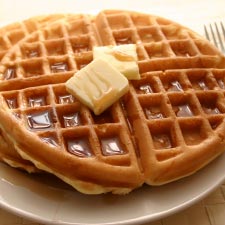 You won't waffle over this breakfast. Sink your teeth into a healthier version of a traditional morning favorite. To satisfy your sweet tooth, use low-sugar syrup.
10.
Indulge in this fluffy and filling taste; these are so good you will never know they are gluten free!