Genuine Horseradish
Most people don't realize you can make your own horseradish in the comfort of your own kitchen. This recipe shows you just how. Warning! You may want to wear a mask when preparing to protect your eyes from the strong aroma.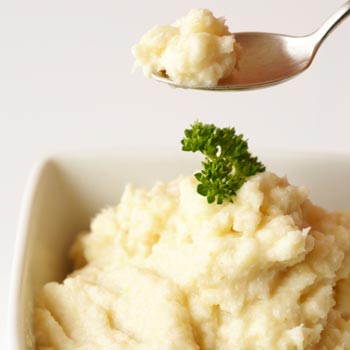 Ingredients
For 2 people
1

horseradish root, trimmed and peeled

2

medium beets, peeled

1

cup(s)

vinegar

4

teaspoon(s)

salt

1/2

cup(s)

sugar
Directions
Shred horseradish on food processor grater. Then shred beets (directly on top horseradish). Remove food from processor. Remove grater attachment and attach blade. Dump grated horseradish and beets in and process, adding vinegar, salt and sugar mid way, to make a pasty sauce. Stop machine, taste some horseradish on a piece of matzoh. Adjust seasonings and process to combine. Let it stand and chill before serving. Flavor will mellow as horseradish matures.
Nutrition facts
Kcal: 281.92 kcal
Fibers (g): 1g
Sodium (mg): 4817.34mg
Carbs: 55.52g
Fat: 3.59g
Saturated fat (g): 3.02g
Proteins: 3.84g