Fajita Burgers
Torn between burgers and fajitas? Why not indulge in the best of both worlds? These Mexican-inspired burgers are absolutely mouthwatering. No buns about it!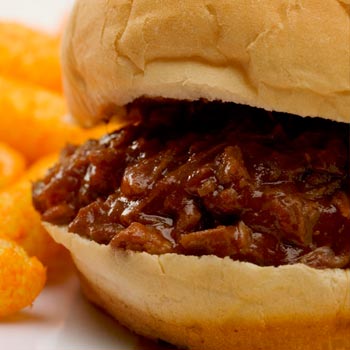 Ingredients
For 4 people
16

ounce(s)

lean ground beef

12

tablespoon(s)

chopped fresh cilantro, divided

1/2

cup(s)

finely chopped red onion

1/4

cup(s)

chopped scallions

2

teaspoon(s)

minced garlic

1

tablespoon(s)

chili powder, preferably New Mexican

1

teaspoon(s)

ground cumin

1/2

teaspoon(s)

dried oregano, preferably Mexican

1/2

teaspoon(s)

freshly ground pepper

1/4

teaspoon(s)

salt

5 1/3

tablespoon(s)

reduced-fat mayonnaise

1/2

floz

lime juice

1

tablespoon(s)

chipotle peppers in adobo sauce

1/2

cup(s)

shredded Monterey Jack cheese

1

cup(s)

shredded green cabbage

4

slices tomato

4

thin slice red onion
Directions
Preheat grill to medium-high. Place beef, 1/4 cup cilantro, onion, scallions, garlic, chili powder, cumin, oregano, pepper and salt in a large bowl. Gently combine, without overmixing, until evenly incorporated. Form into 4 equal patties, about 1/2 inch thick and oval-shaped to match the rolls. Combine the remaining 1/2 cup cilantro, mayonnaise, lime juice and chipotle in a small bowl. Peel the roasted peppers, halve lengthwise and remove the seeds. Oil the grill rack. Grill the burgers until an instant-read thermometer inserted in the center registers 165°F, about 6 minutes per side. Top with cheese and cook until it is melted, about 1 minute more. Assemble the burgers on toasted rolls with the chipotle mayonnaise, half a roasted pepper, cabbage, tomato and onion.
Nutrition facts
Kcal: 423.3 kcal
Fibers (g): 3.75g
Sodium (mg): 719.4mg
Carbs: 12.75g
Fat: 24.01g
Saturated fat (g): 7.92g
Proteins: 36.91g