Understanding the Nature of the Enabler
| | | | |
| --- | --- | --- | --- |
| | | | |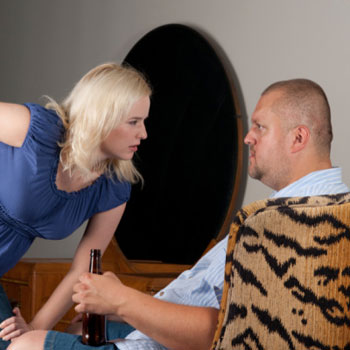 An enabler is a person who by their actions makes it easier for an addict to continue their self-destructive behavior by criticizing or rescuing. The term codependency refers to a relationship where one or both parties enable the other to act in certain maladaptive ways. Many times, the act of the enabler satisfies a need for the codependent person because his or her actions foster a need from the other person or persons in the relationship.
To enable the individual with the addiction, the mutually dependent person makes excuses and lies for the addict, which enables the addiction to continue. Codependency is reinforced by a person's need to be needed. The enabler thinks unreasonably by believing he can maintain healthy relationships through manipulation and control. He believes he can do this by avoiding conflict and nurturing dependency.
Is it normal for someone to think that he can maintain a healthy relationship when he does not address problems and he lies to protect others from their responsibilities? The way a codependent person can continue to foster this dependency from others is by controlling situations and the people around them. The ongoing manner of a codependent home is to avoid conflicts and problems and to make excuses for destructive or hurtful behavior.
Why does enabling cause so much hurt in a relationship? The power afforded to the mutually dependent person in a relationship supports his need for control, even if he uses inappropriate means to fulfill his need to be in control.
| | | | |
| --- | --- | --- | --- |
| | | | |
---