The Healing Art of Reiki
| | | | |
| --- | --- | --- | --- |
| | | | |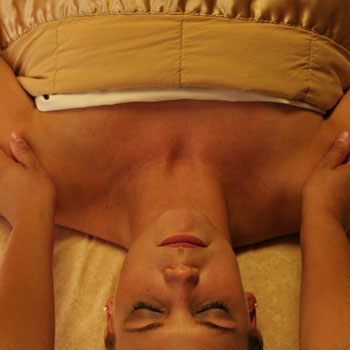 Reiki is a Japanese type of spiritual practice also used for stress reduction and relaxation. It is a technique that also helps promote healing either for self or for other people. It is characterized as a practice of "laying of hands."
The healing powers of the technique are based on the idea that there is an unseen "life force energy" that flows through each person. This life force is said to be the reason why people are alive. When one's life force energy is low, then people are likely to get sick or feel weak. If the life force is high, people fell healthy and happy.
Reiki is also a form of meditation used as a type of therapy for treating physical, emotional, and mental diseases. The name Reiki is taken from two Japanese characters that describe energy itself. The word "rei", which means "unseen" or "spiritual" and "ki" which means "energy" or "life force" is combined to become Reiki. In English, its meaning is usually given as "universal life energy."
It was Mikao Usui who was known to have developed Reiki in 20th century Japan. Story has it that Usui received the ability of healing after going through three weeks of fasting and meditating on top of Mount Kurama. Practitioners of Reiki use a technique similar to that of the laying on of hands.
| | | | |
| --- | --- | --- | --- |
| | | | |
---