3 Important Feng Shui Tips to Bring in More Money
| | | | |
| --- | --- | --- | --- |
| | | | |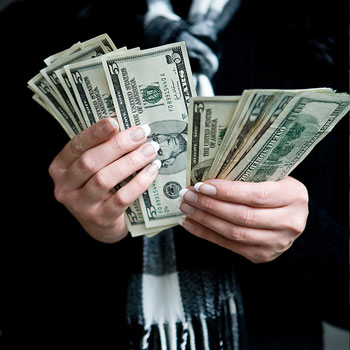 Money is something everyone needs and wants. Besides using hard work, here are some feng shui tips to remember to generate more money. The first thing to remember is that there are financial power spots in your office, living room, bedroom and kitchen. These spots are found in the corner of the back left hand side of the room, when facing in from the doorway. Once you know the financial power spots of the office, you have to keep these areas clutter free. This is because clutter always symbolizes stagnant energy. And this clutter in your power spots will only clog your cash flow. On clearing these spots, you shift these power spots to a higher spot.
According to feng shui things that are broken have to be fixed as things that don't work indicate that something is wrong in your life. So look for things like switches that don't work, file drawers that don't repair or clocks that don't give the right time. Either remove these things, or repair them so that they work. In place of these non-working things, place symbols of prosperity in your power spots like bowl of coins or a lucky bamboo plant for more prosperity in life. Even pictures of your dream house or car can be placed here as these are effective money symbols that have some special meaning for you.
Tips for more money with feng shui
Color is an important part of feng shui, and in making more money through feng shui. This is why it is advised to accent all money areas in your house with the colors green and purple. Green is the color for vitality and growth while purple is the color for wealth. One feng shui suggestion for this is to place purple and green grapes in a bowl in the wealth area of the kitchen. These grapes can be real or artificial; however if you use real ones and eat them, make sure you replenish the grapes and that the bowl is always more than half full.
| | | | |
| --- | --- | --- | --- |
| | | | |
---