Top 10 Delicious Sugar-Free Desserts
| | | | |
| --- | --- | --- | --- |
| | | | |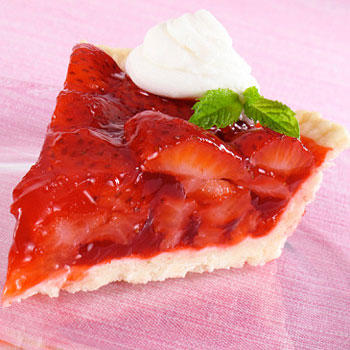 When you are looking for sugar free desserts, chances are good that you still want something that tastes sweet, satisfies you, and is easy to make. There are ten great sugar free desserts that you can make quickly and easily for a great end to a meal!
Sugar Free Butterscotch and Pumpkin Pudding
The ingredients you need for this include:
1 pack of sugar free butterscotch pudding mix
1 cup canned or fresh cooked pumpkin
1 1/2 cup low fat milk
1 teaspoon vanilla
1 teaspoon cinnamon
1/2 teaspoon nutmeg
Cool Whip or Dream Whip
Add all of the ingredients together and pour them into individual pudding containers to set. Then, you can top them with the cool whip and the vanilla.
Sugar-Free Pecan Pie
For this dessert, you will need to have:
1/3 cup of water
2/3 cup of granular fructose
2 packages of sugar free vanilla pudding - not instant
3/4 cup evaporated skim milk
2 big eggs
1 pie shell, 9 inch
1/4 cup of chopped pecans
1/2 cup of grape nuts cereal
First, you should preheat your oven to 350 degrees. Then, combine the water and fructose, and simmer them over low heat for 5 minutes. Let them cool.
Mix the dry pudding with the fructose mixture. You can add skim milk and eggs, and blend. Pour the mixture into the pie shell, and sprinkle the top with the Grape Nuts and the pecans. Bake it for 30 minutes.
Old Fashioned Applesauce Cake
For this dessert, you will need the following:
1 cup of flour
1 teaspoon baking powder
1/2 teaspoon baking soda
2 teaspoons cinnamon
1/2 teaspoon ginger
1/2 cup reduced calorie margarine
1/4 cup molasses
1/2 cup egg substitute
1 teaspoon vanilla
1 cup Splenda
1/2 cup unsweetened applesauce
| | | | |
| --- | --- | --- | --- |
| | | | |
---