Chocolate Chip Scones with Hazelnuts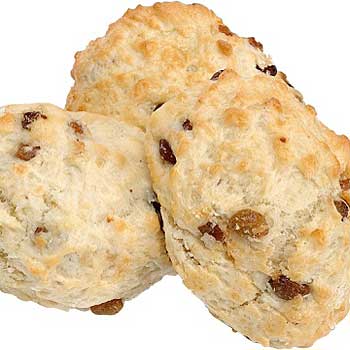 There's no place like scone. If you've got a hankering for a chocolate treat infused with hazelnut flavor, these scrumptious scones are right up your alley. It's like having a bakery treat prepared in the comfort of your own kitchen.

Ingredients
2 cups all-purpose flour
1/3 cup packed brown sugar
1/2 tsp. baking powder
1/2 tsp. baking soda
1/4 tsp. salt
6 Tbsp. unsalted butter, chilled
1/2 cup buttermilk
1 egg
1/2 tsp. almond extract
1 cup semi-sweet chocolate chips
1/2 cup hazelnuts, chopped
Methods/steps
1. Preheat oven to 400 degrees F.
2. Butter a 9 inch diameter circle in the center of a baking sheet.
3. In a large bowl, stir together flour, brown sugar, baking powder, baking soda, and salt.
4. Cut the butter into 1/2 inch cubes, and distribute evenly over flour mixture. With a pastry blender or two knives, mix into the flour mixture.
5. Stir together buttermilk, egg, and extract. Add to the flour mixture, and stir to combine.
6. Mix in the chocolate chips and hazelnuts. The dough will be sticky.
7. Spread the dough into an 8 inch diameter circle on the baking sheet. Cut with a serrated knife into 8 wedges.
8. Bake for 17 to 19 minutes, or until the top in lightly browned. Cool on baking sheet for 5 minutes. Serve warm, or cool completely and store in airtight container.
---
---