Featured Quizzes
Recipes in the 'Spaghetti' category
57 results found under: Spaghetti
41.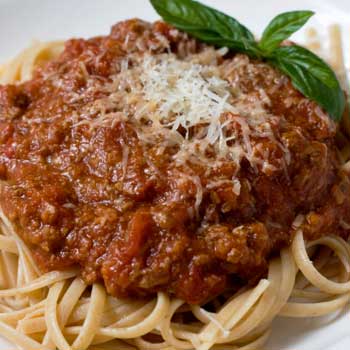 Italian lovers -- get ready to meaty your maker. If you've yet to find an Italian dish that packs enough of a protein punch, we say you're full of bolognese. Give this easy-to-make recipe a try tonight.
42.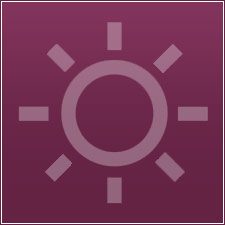 This casserole is rich and creamy. The key is to cook the spaghetti "al dente" before further cooking them in the oven.
43.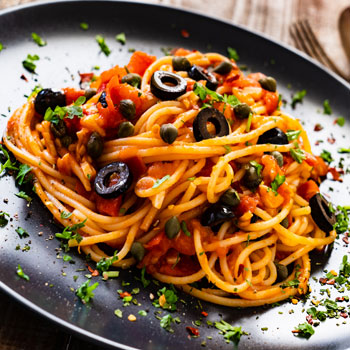 When the same old spaghetti dishes become tiresome, this flavor-filled dish will come in handy. Use your noodle and combine black olives, capers, garlic and tomatoes together for a palate-pleasing Puttanesca sauce.
44.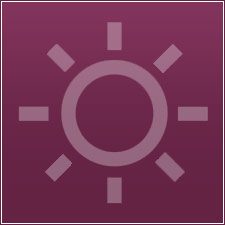 For your own sake, golden the garlic and do not allow it to become dark brown or black. However, if you prefer milder taste, you can remove it from the oil when it is just golden. It is a very simple and authentically Italian way to prepare spaghetti.
45.
Have a ball for dinner -- a meatball, that is. Homemade sauce is the key to preparing this traditional Italian dish. These amazing meatballs taste even better the day after.
46.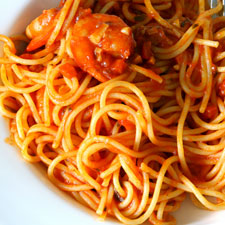 On top of spaghetti, we lost our poor meatballs. But never fear. This palate-pleasing pasta is every bit as good, even without the beef. Give it a whirl!
47.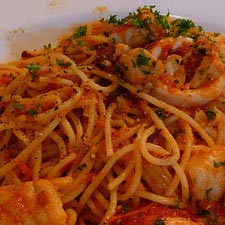 It is possible to get a hearty and healthy meal without adding meat. Veg out with this spaghetti marinara that's biggest draw is the tomatoey taste.
48.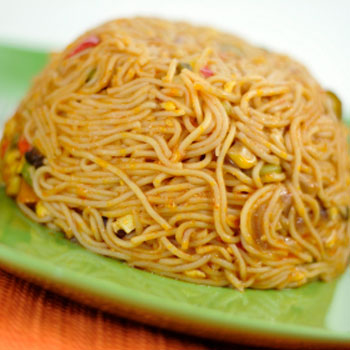 Hungry for a dish with Asian flair? Use your noodle and prepare this awesome Asian pasta dish. If you're looking for a way to kick it up a notch, toss in a handful of grilled chicken.
49.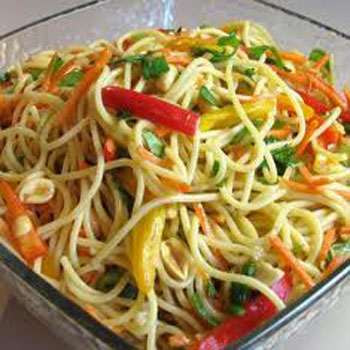 Cancel your take-out order and whip up a batch of this mouthwatering Asian pasta that's bursting with flavor. The combination of flavor makes for a winning dish that will please everybody in your family. Use your noodle and give it a try tonight.
50.
Don't let the fancy name fool you. Chicken Tetrazzini may have a few ingredients, but it has a whole lot of flavor. It's the mother of all casseroles.