Featured Quizzes
Recipes in the 'Side Dish' category
335 results found under: Side Dish
91.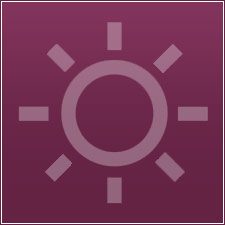 You've likely heard of a loaded baked potato. But this time around we're chocking rice full of goodies... and goodness. Don't take this veggie rice with a grain of salt -- it's too good for that.
92.
When you're looking for a vegetarian dish that's all kosher, this black beans dish fits the bill. They're so good nobody will realize just how healthy they really are.
93.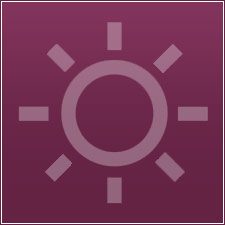 Kugel is any one of a wide variety of traditional baked Jewish side dishes or desserts. It is sometimes translated to mean "pudding" or "casserole" and can be served sweet or savory.
94.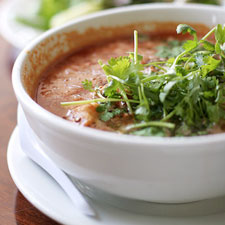 Liven up your menu with a little bit of lentils that have a whole lot of taste. These lentils are prepared with tomato sauce, onion rings and plenty of spices and served with wild rice.
95.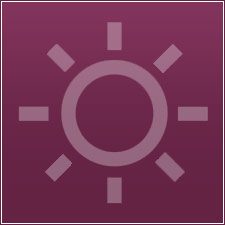 This Thai chicken salad can be served as a stand alone or in whole-wheat tortillas. Whichever way you choose to present the meal, it's sure to be a true experience in great taste.
96.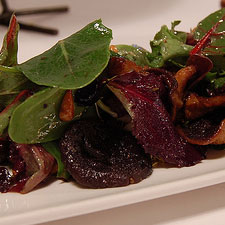 Portobello mushrooms have earned a reputation for greatness... and this salad doesn't fall short. These mushrooms are prepared with a little bit of blue cheese and balsamic vinegar.
97.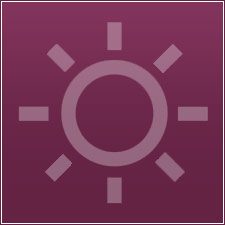 This barley is cooked like an Italian risotto but it is much richer in fiber. This wonderful side dish goes great with a steak, fresh fish or grilled chicken breast. It's amazing flavor carries the entire meal.
98.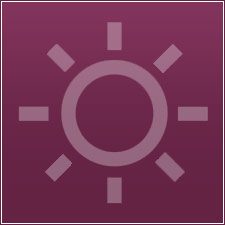 One bite of these American potatoes and you'll be feeling incredibly patriotic, as they're sure to set your tastebuds free from those same old spuds.
99.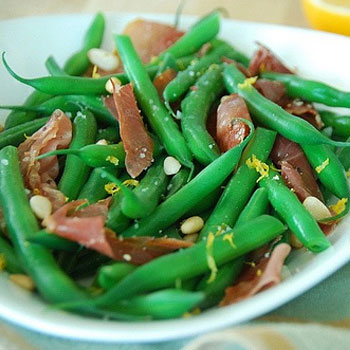 These green beans are boiled and then sautéed and combined with cooked and crispy Prosciutto, lemon and pine nuts. Crunch and munch on this delicious vegetable.
100.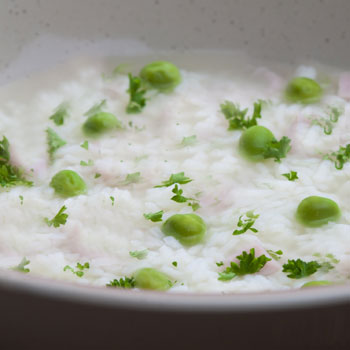 Mint-flavored peas may sound like a delicacy... and that's because they are. This creamy peas and rice side is finished off with a fabulous feta taste.