Featured Quizzes
Recipes in the 'Sautée' category
413 results found under: Sautée
411.
Rice and beans never tasted so good! Easy & tasty, this scrumptious side has a kick. If you want dinner to go southwestern, try this decadent dish. It goes great with any protein or it can stand solo.
412.
There's nothing fishy about this flavorful dip, which provides a great start to any party or gathering. Enjoy the flavors of garlic and anchovy on all of your favorite vegetables.
413.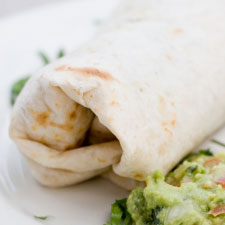 When two cultures collide, you get tempting Thai Pork Burritos. One part Mexican, two parts Thai, these simple stuffed burritos make for a great meal.