Featured Quizzes
Recipes in the 'Pasta' category
260 results found under: Pasta
41.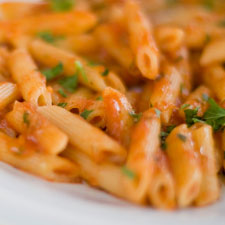 See a box of penne pick it up, and all day you'll have good luck. That's because your gourmet meal will be cooking good in the crockpot without needing any attention.
42.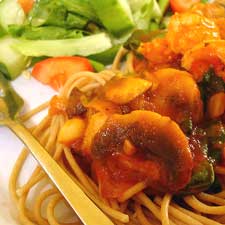 Slow-cooked shrimp in marinara sauce is perfectly prepared. Served over spaghetti, it's a great Italian meal. It's important to remember not to add the shrimp until the very end to keep them from getting tough.
43.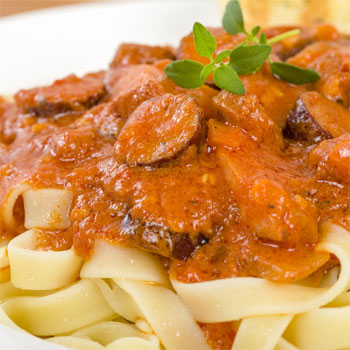 This inexpensive beef and noodle medley is such a delight when served up to your family. The meat is tender, the sauce is creamy and the noodles are perfectly done. And did we mention that your crockpot does most of the grunt work?
44.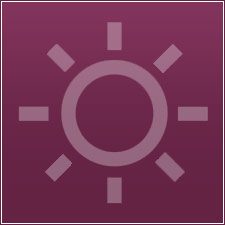 This special sausage sauce is prepared in a crockpot. About 14 minutes before the sauce is done cooking, prepare the spaghetti. Serve with a nice tossed salad and a loaf of garlic bread.
45.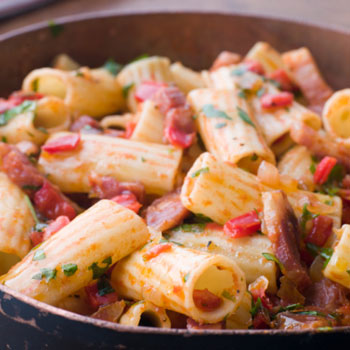 This innovative lasagna-like dish features rigatoni pasta layered with rich ingredients and cooked in a crockpot. That means you don't have to slave over a hot stove for a long period of time. Nice and slow is the way to go.
46.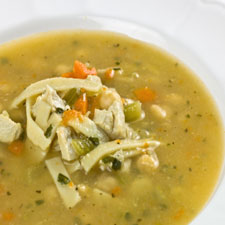 There's nothing quite like a batch of homemade chicken noodle soup. Whether you're under the weather or on top of the world, this slow-cooked version has never tasted better.
47.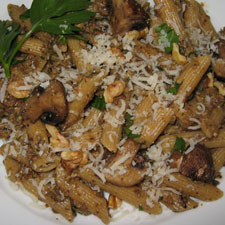 When you've got extra meat and vegetables on hand, don't throw them away... throw them in, as in into this mouthwatering medley. Get started with penne, beef and mushrooms and go from there.
48.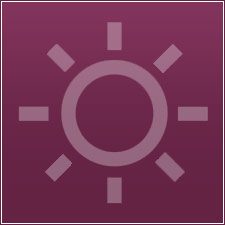 Imagine avocado, lime, green onion, tomato, garlic and cilantro with chili over some spaghetti cooked "al dente". It may sound obscure, but it will win you over from the first bite.
49.
You'll know what's shakin with you prepare this pasta with shiitake mushrooms. This dish has an Asian flare and is just plain delicious.
50.
Ward off the vampires that have sucked the life out of your dinner menu with this penne with garlic & oil. The only thing bad about this mouth-watering meal will be your breath.