Recipes in the 'New Year's' category
45 results found under: New Year's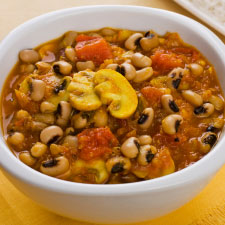 41.
Count yourself lucky that you have a dish that's such a people pleaser. Use your bean and offer up this black-eyed peas side with just about any staple.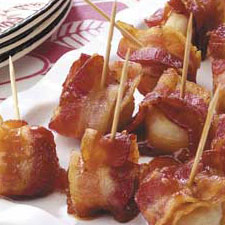 42.
These appetizers are so good that you will want to serve them any time of the year and unfortunately, these disappear fast!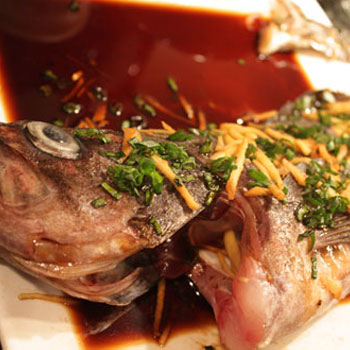 43.
There's something fishy going on around here, and it's this whole fish dish that's swimming in goodness. Drawing upon traditional Asian flavors such as ginger, soy sauce, oyster sauce and other staples, it's the perfect way to whet your palate. For a recipe drowning in goodness...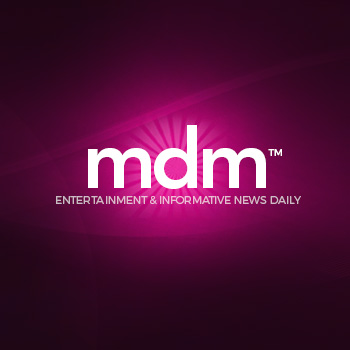 44.
Greek New Year Bread is traditionally cut at midnight on New Year's Eve. After baking, a coin is inserted through a slit in the base. The person who finds the coin will have luck in the New Year. Long ago a gold coin was used, then later a silver coneoin was used. These could be incorporated into the dough before baking. Nowadays, because of the nickel content of coins, it is not reccomended to bake a coin in the cake.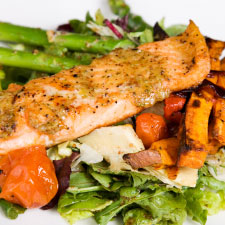 45.
Come with me to the sea... bass, that is. This scrumptious sea bass salad is good to the gills. You could spend a fortune on such a decadent dish in a fancy restaurant, or you can prepare a more affordable version in your very own kitchen.