Featured Quizzes
Recipes in the 'Hot Appetizer' category
179 results found under: Hot Appetizer
171.
Don't let bad appetizers ruffle your feathers. This delightful treat features crispy chicken served in a sweet and sour style. This appetizer is one that your guests will flock to!
172.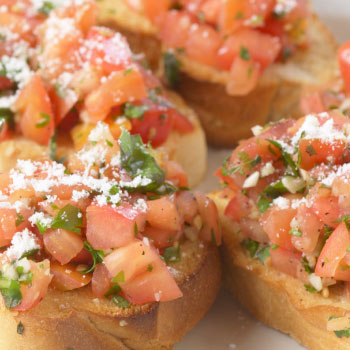 Trying to find something original to snack on? Well, quit your loafing. These small sammies make for a great mid-afternoon treat. By cooking the sandwiches just a few minutes, it quickly becomes a mouth-watering snack that melts in your mouth.
173.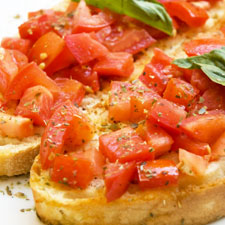 It's the best thing since sliced bread. This fresh bruschetta is topped with olive oil, basil and tomatoes makes a great accompaniment to traditional and non-traditional pasta dishes.
174.
Rice and beans never tasted so good! Easy & tasty, this scrumptious side has a kick. If you want dinner to go southwestern, try this decadent dish. It goes great with any protein or it can stand solo.
175.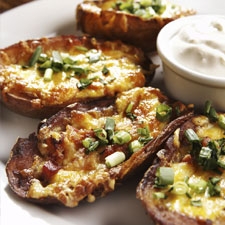 You say "potato," and I say "potahto." But, we both agree that this recipe for baked potato skins is out of this world. It's the stuff that dreams are made of.
176.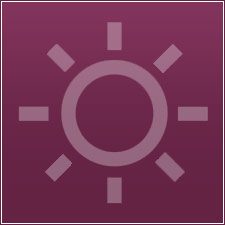 If you need a pita, this is the perfect recipe for you! A delectably aromatic pita to start a classic soiree.
177.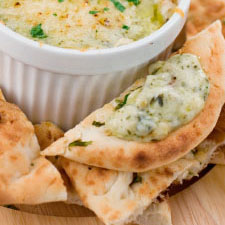 Warm up with this sizzling artichoke appetizer that is just bursting with flavor. It's perfect for those hard-to-please crowds.
178.
Man does not live on bread alone. But, with this appetizer, that might not be such a bad thing. A full flavor experience - when delicate fragrance and comfort merge in a crusty bread.
179.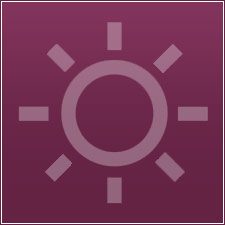 This appetizer is better than olive the others. It is the ideal way to start a casual dinner or a cocktail party. In fact, this delicious baked appetizer is perfect for all occasions.