Substitutions for Commonly Called for Ingredients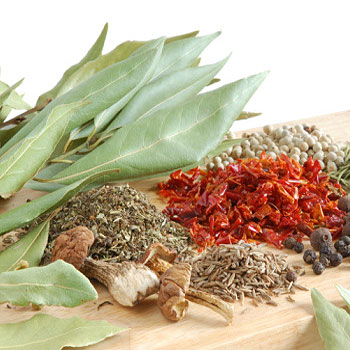 What should you do if you are in the middle of a recipe and realize you are out of an ingredient? You could send your child to the local convenience store for cream cheese and end up having to serve your caviar with Velveeta because to a 13-year-old they are both soft cheeses. This really happened when my Mother sent me for cream cheese.
Instead of sending off the kids, or launching into a panic attack and reaching for the Zoloft, try substituting.
Here are a few quick and simple substitutions.
--When using fresh herbs instead of dried, use 1 Tablespoon fresh for 1 teaspoon dry.
--Vinegar for lemon juice. Use 1/2 teaspoon white vinegar for 1 teaspoon lemon juice.
--When your recipe calls for buttermilk add 1 Tablespoon of white vinegar to your regular milk. Some old banana bread recipes even call for this substitution.
--1/8 teaspoon of garlic powder can be substituted for 1 clove of fresh garlic.
---